Many of you already know me. You call me atmosphere. What you feel is the patina of a thousand families, the shared tradition of birth, the dignity, the feelings that are right, the choices you have made.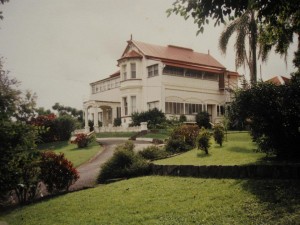 Recently I have felt your fears, when it was thought my spirit might die, but your commitment has made me stronger. I have seen the coming of many generations and now I will see your children's children.
Mothers, I have heard your birth song, a gathering of unknown forces and Pure Creation. Whilst you sleep within my walls I share the dreams of your sons and daughters.
I have felt your precious newborn shake with the fresh delight of life, of first drawn breath, of newness.
I know their thoughts, I cherish their first memories.
They are safe.
Parents, I have grown stronger watching your struggles. Your relationship has now changed forever – a new life, a child, your family.
I wish you all continued strength, understanding and peace within.
Rejoice!
(Written by Patty Beecham May 1990)