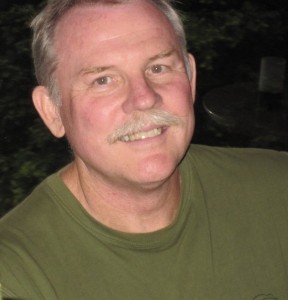 Steve Austin on 612ABC Brisbane radio featured Ian Morton's new CD HeartStrings (March 30 – April 2 2010) around 9.55pm.
You can click the links below for a sample of Ian's healing music.
1. Breath – Heartstrings
2. Soaring – HeartStrings
Available NOW for only $30 – includes Postage & Handling.
"Music can heal and sooth; allowing a sense of 'inner quiet' to arise in us. I have performed my music in both cancer and dialysis hospital wards, and I have seen for myself the power and beauty of music when it touches your soul."
This CD is also very suitable for helping young babies sleep and become calm, or for anyone needing reflective peaceful music to help heal, meditate or relax in this stressful world. Perfect for yoga!
Ian Morton has been a student of healing music and resonance for the past 25 years, and has just released his latest CD called HeartStrings.
His experience with performing live music, has shown the healing power of sound and how patients in both Toowoomba and Brisbane hospitals gently rediscover their true connection with themselves.
Ian explains "Sounds are all around us with many quite harmful to our wellbeing. This gentle, non invasive music provides a bridge to our inner heart and presents and opportunity of connection to our true self – especially at times when your body is under stress through illness or emotional tension.
"With a little more joy, harmony, stillness and love within, we can more easily be who we truly are."
With Love,
Ian Morton
Testimonials:
Absolute magic. Could have listened all day. Thankyou so much. (Julie, Sound Meditation)
Beautiful music. It took me to a very peaceful place. (C Burridge, Dialysis patient)
The first sound I heard one morning while meditating, was someone playing Tibetan Bowls. It then drifted me into what I thought were guitar sound. It was the most beautiful, relaxing feeling. (Kristina, Retreat)
I travelled to a beautiful beach and watched a golden ship said toward me to take me home. (Martha, Dialysis patient)
Ian Morton
Intuitive acoustic guitarist
e: gentlesounds@bigpond.com
EFT details:
Ian Morton – Heartstrings
BSB: 802 – 222
A/C No: 61779
m: 0412 921 655
CD: Heartstrings
"When we truly serve ourselves we inspire change!"
One Response to "Music CD"